Mer-Made Photography Testimonials
The Best Wedding Photographer New Jersey
---
"Our Couples Are Talking FIVE STARS!"
Review Us! Scroll Down!

Meredith and Her Team are Absolutely Phenomenal
Meredith is a one of a kind and has a special eye for capturing the most intimate moments with class, style and elegance. She focuses on the small details all the while grasping the "full picture." I would not trust anyone else with all of my photography needs! Meredith has photographed some of the most important events in my life and never disappoints. Meredith provides a boutique style photography experience and made us feel so special, warm and beautiful all at the same time. She provides a comprehensive assessment in the beginning so that she knows your style and what is important to you. She takes her time in order to bless you with absolutely the best experience possible. Our wedding was supposed to be outside by the water, but at the last minute we needed to move all aspects of our event indoors due to the pouring rain. Meredith of Mer-Made Photography made me feel so secure and at ease that everything was perfect. She was right! Everything was amazing!!! She is the absolute best with a heart of gold!!! We love our images, they are stunning!!!
September / Tara and Ryan
I cannot recommend Mer-Made Photography more highly!
We are absolutely thrilled with our wedding photos taken by Meredith at Mer-Made Photography. Meredith was so easy to work with and she is all about making you happy and relaxed! She took photos throughout the entire day of moments we wouldn't have even thought of! Meredith also managed to capture us all in a flattering light which was important to me being a bride who is 60! I cannot recommend Mer-Made Photography more highly!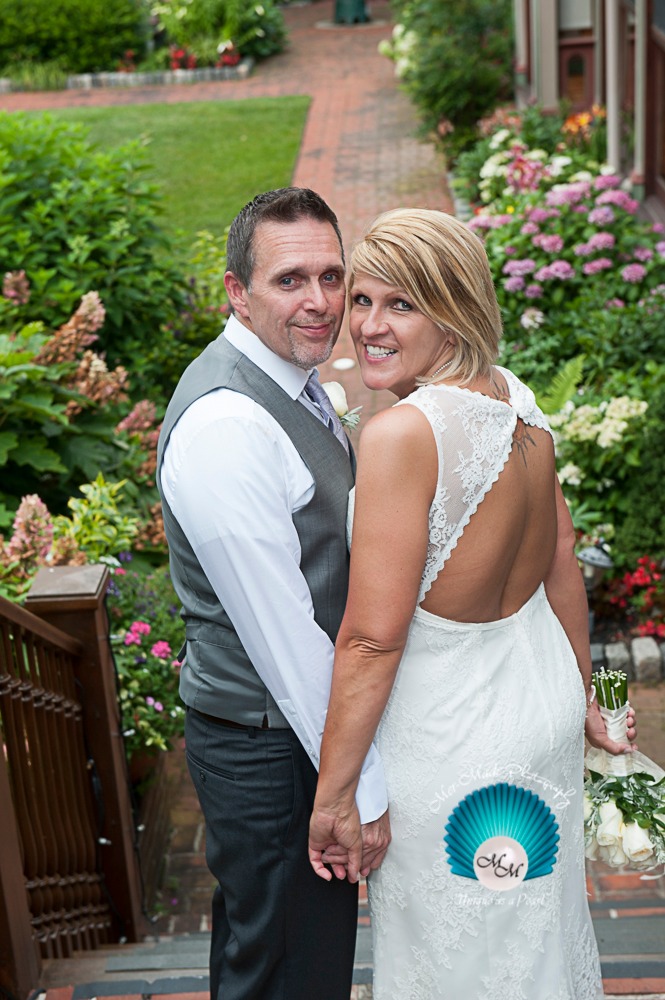 Mer-Made Photography " Went the Extra Mile"
Meredith really went the extra mile with my wedding shoot! The day was extremely warm, and outside. Her photographs were different and interesting along with classic poses also. She really caught the special moments and expressions that I had hoped for! My ceremony was small and intimate, but was treated just like a huge wedding, which was very appreciated. I am very pleased with my photos and definitely recommend her! Thanks Meredith!
July / Monica and Thomas Fromm
.
"We HIGHLY recommend Meredith"
My husband and I recently had the pleasure of
having Meredith as our photogr
a
p
her
for our LBI wedding this past weekend. We cannot say enough about how fabulous
she was from the moment we booked her through the end of our wedding and even working with her now after.
We highly recommend Meredith and are so glad we chose Mer-Made Photography for our special day!!
"Absolutely Outstanding"

My Meredith was our photographer for our Cape May wedding on June 10th. She was absolutely outstanding! We chose Cape May because we love the atmosphere of the town and how unique it is. Meredith captured all these things perfectly in the photographs she took. She took classic beach pictures and was also able to capture spur of the moment things like when a parasail just happened to go by right behind us after the ceremony! She was a lot of fun to work with and made our special day better by being there and having fun with us. She made sure to get every shot we wanted and then some! And all the pictures turned out gorgeous. She's a wonderful person and we highly recommend her!
"Better Than Imagined"

Meredith photographed our Cape May wedding in April. It was a rainy day and, like any bride, I worried that the rain would dampen our expectations. I couldn't have been more wrong. We made a last minute decision to change the picture location and it turned out better then we ever imagined. Meredith was flexible and accommodating. Our pictures were absolutely beautiful! They far exceeded our expectations. Meredith captured the moments beautifully and we will have those pictures to last a lifetime. Thank you for helping to make our day so special!
April / Mike and Michele
"We were Amazed!"
My husband and I are so glad we chose Meredith as our wedding photographer. She took so many beautiful photos! We were amazed at all the different emotions she was able to capture that day. We feel like we are reliving our wedding day all over again whenever we look though our photos. She is also super fast at the photos back to you. We were able to view our photos within a few days of our wedding which was very exciting. My husband and I are not fans of getting our picture taken, but she really made us feel comfortable in front of the camera and it shows in the photos. We highly recommend Meredith to anyone looking for a wedding photographer! Next time we need a photographer we will definitely give Meredith a call .

March/ Ross and Jen
Our Perfect Wedding!"
Our New Years Eve wedding was perfect! So was our photographer! Our wedding date was chosen because That was when Mike and I first started dating. We wanted photographs for 10 hours covering the celebration and New Year into the early morning. Meredith and Ed were there for us capturing all of our special moments from start to finish! Mike and I were busy..greeting guests enjoying every moment and we got to see moments in pictures we didn't even know were occurring. I am so glad we had Mer- Made Photography with us on our journey into matrimony! We've remained friends and am very thankful we chose Meredith! The photographs she captured will be with us for a lifetime. Her professionalism was refreshing ..and the unsurpassed quality in imagery will be forever cherished. Thank you Mer-Made Photograpy!
Dec/Jan Mike and Amy
"Forever in our Hearts"
"Our May wedding was in Cape May on an absolutely beautiful day. Meredith just had this way of capturing every moment and every detail. The night went by so quickly for my husband and I. It is so nice to look at all the pictures that Mer-Made Photography captured as the very special memories are brought back to us. Meredith is great to work with and did a fabulous job! She offered us many different options and is truly a professional who has mastered the art of photography. She never stopped that night and is filled with positive energy that shines through in our wedding pictures. We were truly blessed by her special gifts in capturing our beautiful moments as they happened. Thank you Meredith for all the gorgeous Wedding pictures that have brought back our special moments and our beautiful memories of that very special day. They now live on forever in our hearts."
May / Theresa and Rick
"Above and Beyond Our Expectations""Our Beautiful Day"
" A beautiful day from start to finish and Mer-Made and Meredith are one of the reasons why. From the moment she arrived I felt comfortable just going about my business knowing that she was making sure to get every moment I would want and love. I never felt I needed to ask her to take a certain photo, she was way ahead of that happening. Truly professional and kind. All involved in our day enjoyed having her as our photographer. Thank you Meredith."
April / Donna and Ed
"She Captured all of our Moments!"
"Meredith managed to capture all of our moments from the fun and funny to the touching and tender. Her posed shots were beautiful as well! Meredith was reliable , personable, very creative and professional. She was very organized and extremely helpful through the entire process.We love our photos so much. They are amazing and every time we look at them we are reminded of the purpose and love God blessed us with. Thank you for everything!"
September / Aisha and Alfred
"Meredith is a wonderful photographer."
"She took beautiful pictures, and captured so many memories of our special day. She has a friendly personality, and everyone enjoyed having her there taking our pictures. We are very happy with our wedding photos, and would highly recommend her."

Sincerely,
October / Donna and Andy
"Loved Our Wedding Pics "
" Meredith was great to meet with us months before our wedding date. Although she suggested (and we opted not to go to) an off-site location for some of the pictures, she did a wonderful job at our decorated water front house with family and close friends . Those who did not attend and saw the pictures thought we had a backdrop...it was such a beautiful sunset after the ceremony. She took many candid pictures that we will treasure for years. She also included an 8x10 picture with the CD of 1000 pictures. Thanks for taking pictures of our wonderful day so we can treasure it always."
June / Mary Leblo
"Mer-Made and LBI Perfect Together"
" Meredith not only captured our special day. But captured events that otherwise we would have never know had taken place. Her vision and incite for detail made our memories of our wedding ones we can cherish."
October / John and John
"Meredith is the definition of a professional!"
She and I had many conversations about my big day, discussing the feeling and moments that I wanted to capture. From the first time Meredith and I spoke I knew I was in great hands: She went above and beyond to ensure that we were on the same page every step of the way. Meredith helped me keep calm and set my mind at ease many times leading up to the big day. When she arrived to my bridal suite my bridesmaids and I were instantly excited to get things started! My husband was so happy with Meredith's assistant Ed, as he captured the moments in his suite as well! Knowing Meredith was there to photograph the sweet and precious moments of our entire day left me feeling calm, and I was able to enjoy every moment of our amzing day! We are so blessed to have found Meredith of Mer-Made Photography. She is such a fantastic photographer to work with!
June/ John and NIcole
"Thank you Meredith for a job well done!"
My wedding day was one for the books! It started out with rain and then a few minutes of strong gusts of wind tore apart the tables in our beautifully decorated tent. Our reception space graced with fall accents and chandeliers in shambles, we thank you Meredith for photographing all of this prior to the chaos! Our hair dresser was late, the keys to my chariot were misplaced and I was glad Meredith was there to capture it all!
Meredith's prompt arrival and her vision kept me sane! She did a great job and she made sure Mer-Made Photography's images portray the beauty of our day. To spite the crazy things that unfolded, Meredith stayed focused! I am filled with gratitude for her ability of a job well done! Thank you sooo much Meredith!
October/Eric and Bettina
"Mer-Made Excellence"
"Our wedding was in Cape May, NJ in June and Meredith was our photographer, and what a wonderful person she turned out to be.. We had a family crisis the night before at our rehearsal dinner, and when Meredith was informed of what had happened to my father, she didn't only take pictures, but she captured some of the most beautiful and heart felt shots that I don't think anyone else could have possibly done. She became part of family, our day, our wedding and the sorrow that my whole family was going through. She was able to find the perfect moments, touches, and expressions to make our wedding day so special and to help our family focus on the beautiful things, just the scenery alone that she was able to capture is exquisite. Her eye for the dramatic, the happy, the sad, and just some "words cannot express" shots is uncanny. Meredith went above and beyond for our wedding, she made absolutely sure to capture every little element that made our venue and event so beautiful! I would highly recommend Mer-Made Photography for any occasion, and would call her in a minute for any other events or refer her to all my friends and family. Not only did I think she was wonderful, but even our guests at the wedding were saying how wonderful she was, and that she did an awesome job! I barely saw her, but apparently she was EVERYWHERE at all times! Some of the photos she took I don't even remember her being in the area. Thanks Mer-Made! you made our day so special! I look at our pictures every day! "

September / Lisa and Rob
"Best Day Ever!!"
" Meredith was such a professional! She arrived on time ready to shoot and start our day together! She called me a few days before my wedding and told me how great everything was going to be and that I was in good hands! She was right! She made me feel relaxed and comfortable along with all my bridesmaids! She had great ideas for all different type of shots for us! Any idea I had for a pose she liked and knew all the good angles! I highly recommend Meredith to any brides looking for a photographer! You won't be disappointed! : ) "
October / Bobbi R
"Approachable Yet Extremely Professional"
"Meredith was wonderful! Plain and simple. She was extremely attentive and strived to capture the best moments of our wedding. She made us feel completely comfortable and respected the wishes of our church. She made sure to converse with each of our guests in a way that made us feel like she was part of the family. She was approachable yet extremely professional. Thank you Meredith for making our day special! "
September / Mrs Courtney K Cruz-Casta
" Her pictures came to life! " Surf City New Jersey, LBI
" Meredith is an absolute doll. She made my beach wedding a memorable one. Her pictures came to life and captured the most perfect day of that summer. Thank you Meredith. We still keep in touch 2 years later."
September / Chris and Ryan
"Mer-Made Photography = EXCELLENCE "
"Meredith did a great job with our wedding photographs."
Dear Meredith,
"Thank you for taking such incredible photos of us, our family, and guests on our special day. We will have them as mementos to remember our day forever. Your attention to detail and willingness to step in when you saw a photo opportunity paid off. We will cherish the photos forever!"
October / Paul and Brenda S
"Gerri and Dave's LBI Wedding"
"Meredith and Jon were SO easy and fun to work with!"Our images are beautiful! It was a very extensive shoot, in fact we did two sessions. The actual wedding day was very unobtrusive but you would not think it viewing the pictures. My guests even commented on Jon's respectful approach. He knew exactly when sunset would happen and captured its beauty forever. Meredith took us to some excellent 'hidden' lighthouse locations and they are excellent. BUT, then we requested shoreline shots and these images blew our sox off....her expertise with light and movement is amazing."
June / Gerri and Dave
"Photo Pro"
"Meredith was awesome. She did everything we expected and much more. She took exquisite photographs and customized her services to our budget. She captured our day perfectly. We are very happy with her work."
June / Amy and Larry
"Mer-Made Photography is Great! "
" Meredith was very professional and easy to work with. She has a great demeanor, energetic personality, and is very caring. I was sick a month before the wedding and her advice was better than my doctors. The quality of her photos far exceeded our expectations. We got married on the hottest day of the year on the beach, and she ensured that we got to shelter when necessary. She made sure the day was about us. Not only did she capture the photos of us, but also the buildings and environment around us, which were the memories that we were looking to take with us from our Cape May wedding. I would suggest using Mer-Made Photography to anyone. Thank you Meredith for making our wedding day as special as it was."
September / Karen and Liz
Add your 5 star review!
*My Name is:

*My Event Date was:
*Share What You Loved About Your Images!